Yoga classes, events, and women's circles on the Big Island of Hawaii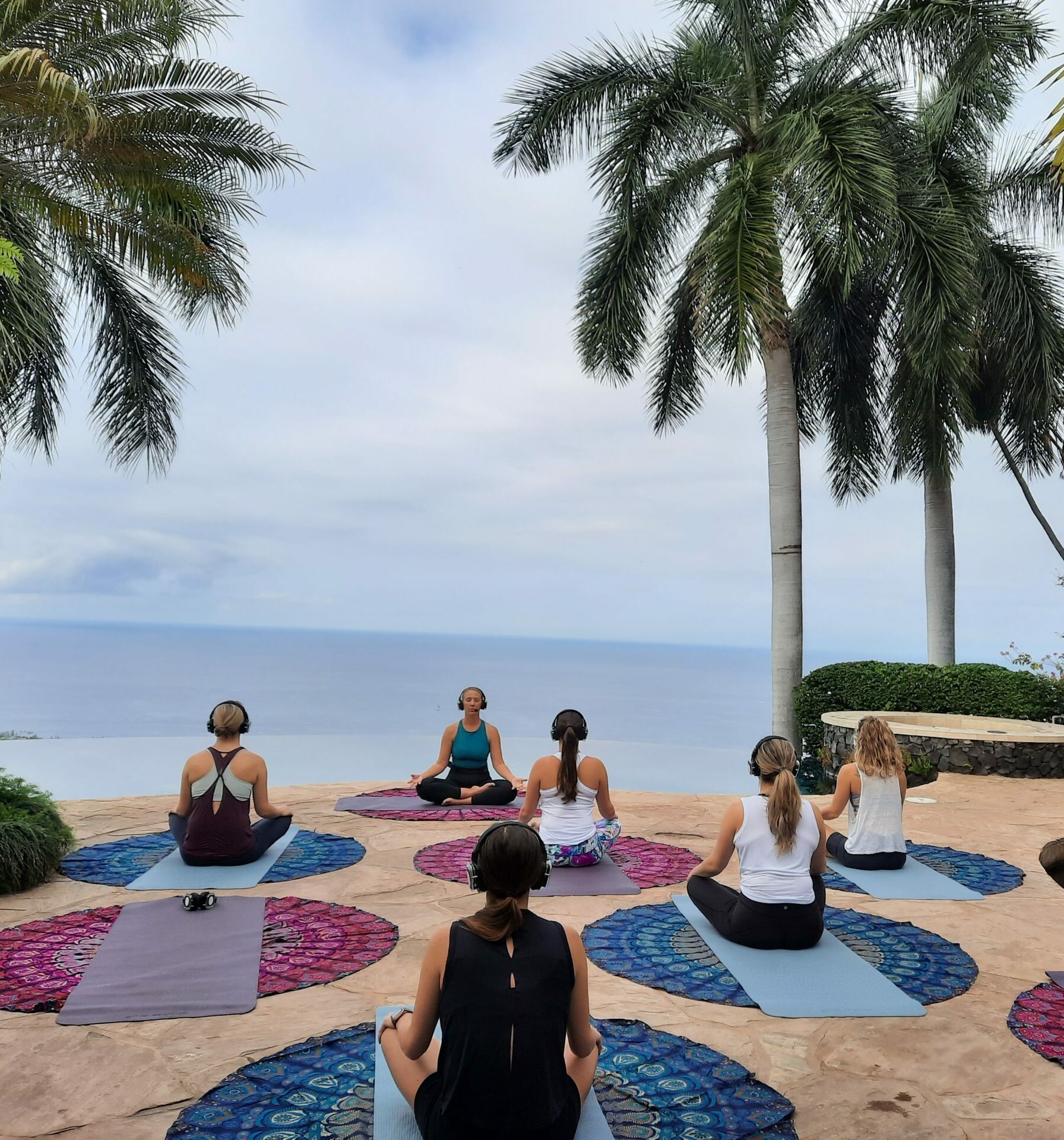 An experience to inspire and remember what it is like to feel alive
Connect and recharge with your loved ones with movement and nature in the privacy of your vacation rental or beach location. Expand beyond the yoga studio and immerse yourself in some of Hawaii's most beautiful places. We use silent disco headphones to create an unforgettable experience. Crystal clear instruction and inspiring music are delivered through high quality, comfortable headphones with individual volume control. This is more than just a yoga class, it's an experience.
Rituals, Connection, Movement, and Sisterhood
Our monthly New Moon Circles for women are a sacred container, designed to drop you in to yourself and sisterhood. Under the energy and themes of the New Moon we will move through sacred rituals, set intentions, and share in heart-centered conversations. You will be witnessed in your authenticity in a safe space. When women come together in circle and ceremony, magic is created. If you are feeling a call to connect in a deeper, more meaningful level with yourself, and other woman, this space is for you.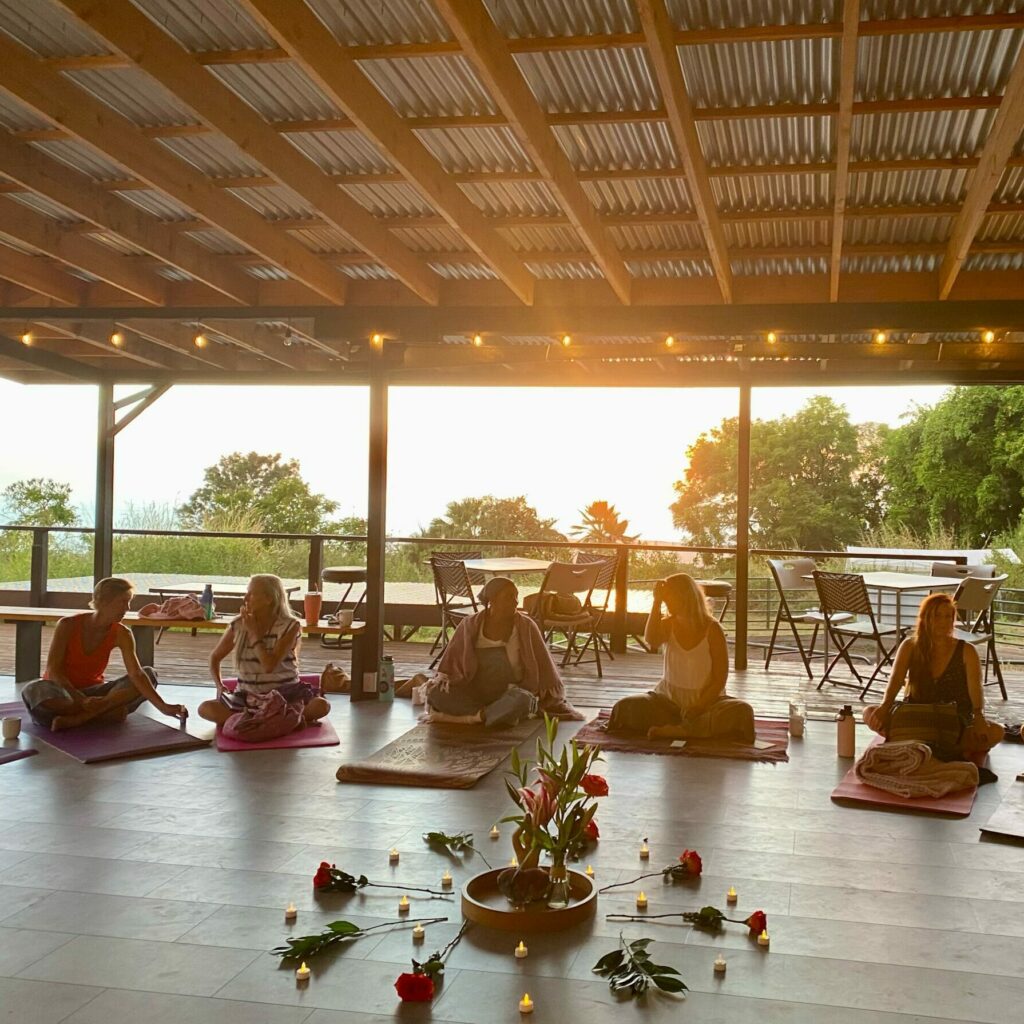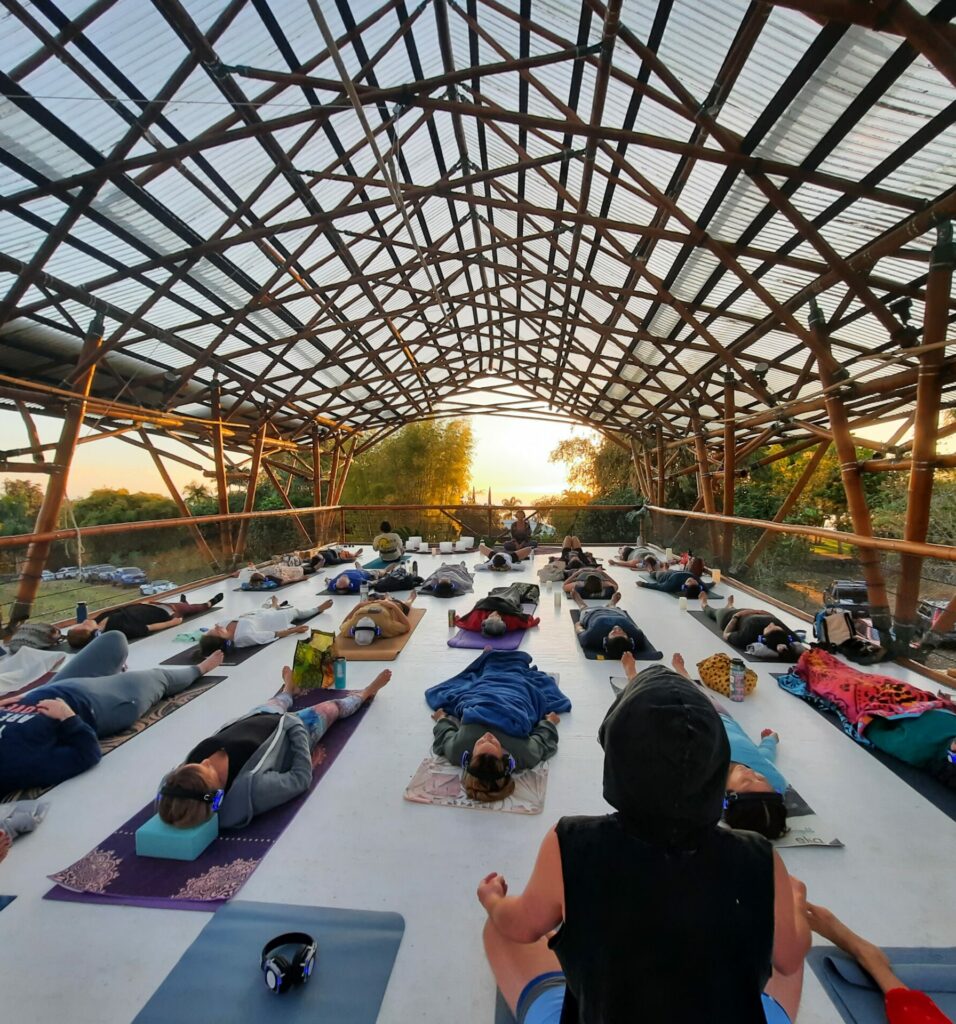 Yoga, Meditation, and Sound Healing
The Full Moon is a time of release, gratitude, and celebrating the intentions we set at the New Moon. Join us for a reading on the Full Moon, a vinyassa flow accessible to all levels, a guided visualization, and sound healing. These ceremonies take place in an open air coffee drying platform, nestled in a coffee farm looking over the ocean. This is a one of a kind experience in Hawaii.
A six week in person immersion
A journey to release, reimagine, and emerge into the person you are truly meant to be.
Imagine a space where you can arrive exactly are you are. A place where you don't have to pretend, and just be. A space where you are held, seen, and feel safe to unravel and loosen whatever you are gripping on to. This is a place where you can be witnessed by women are supportive and cheering you on.
This is your invitation to release your patterns of overwhelm, perfectionism, and over doing, and step fully into your truth. Over the course of six weeks we will come together to rediscover and remember who you truly are. This is a journey to reconnect to your soul. It is time to Emerge.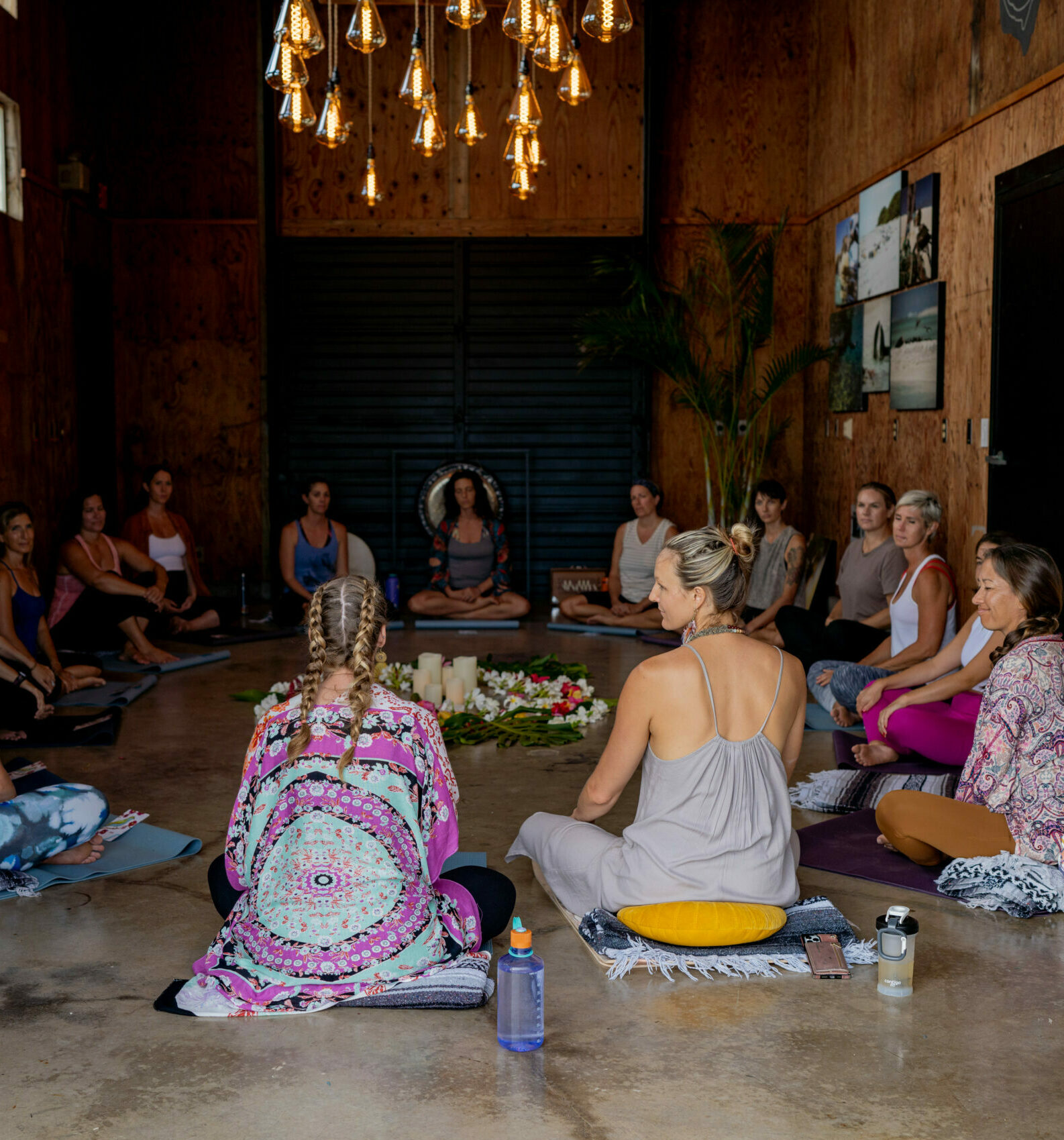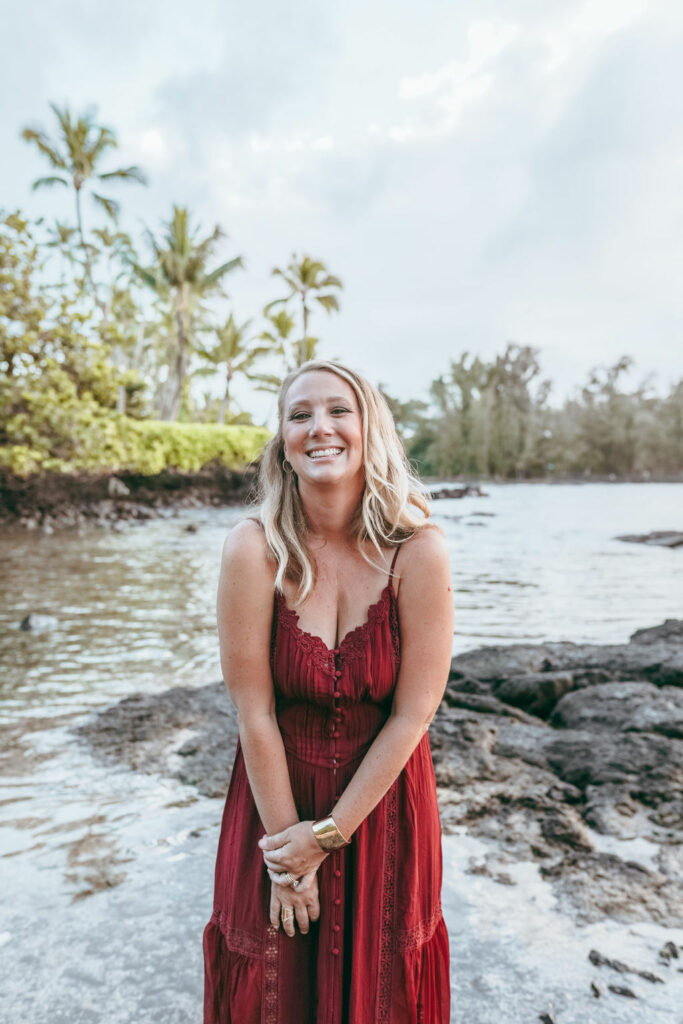 Mother, Teacher, Spiritual Guide
My life looked perfect from the outside, but on the inside there was a deep disconnection to what I was feeling, and the person I was portraying. I stepped into my first women's circle seven years ago and everything changed. Through rituals, connection with other women, and learning to listen to my inner knowing I began to break my conditioned patterns and live from a place that my soul was aligned. I transformed.
If I know one thing to be true, it is this…
When women come together with sacred intention, can share what is honestly real, and can be seen for who they truly are, healing starts to happen. When they can be heard, witnessed, and remove the masks of perfection in a safe container, they begin to transform. The changes may be subtle, but the ripple effects in their lives are profound.
We offer experiences that will inspire and remember what it is like to feel alive.
Gather for an unforgettable experience designed to inspire and connect. All of our offerings will help you to remember the magic of life, connect you with nature, and bring you back into the present moment, where true peace lives.
CONNECT and recharge in the with your loved ones, community, and yourself. Visitors and locals alike – this is a space for you to get outside and embrace intentional movement, wonder, and joy.
SILENT DISCO MUSIC to music that moves you. Crystal clear instruction and inspiring music are delivered through high quality, comfortable, silent disco  headphones, with individual volume control.
EXPAND beyond the yoga studio – get outside and immerse yourself in some of Hawaii's most beautiful places. We are all about community and surrendering into nature's beauty.
@yogabigisland        #yogabigisland